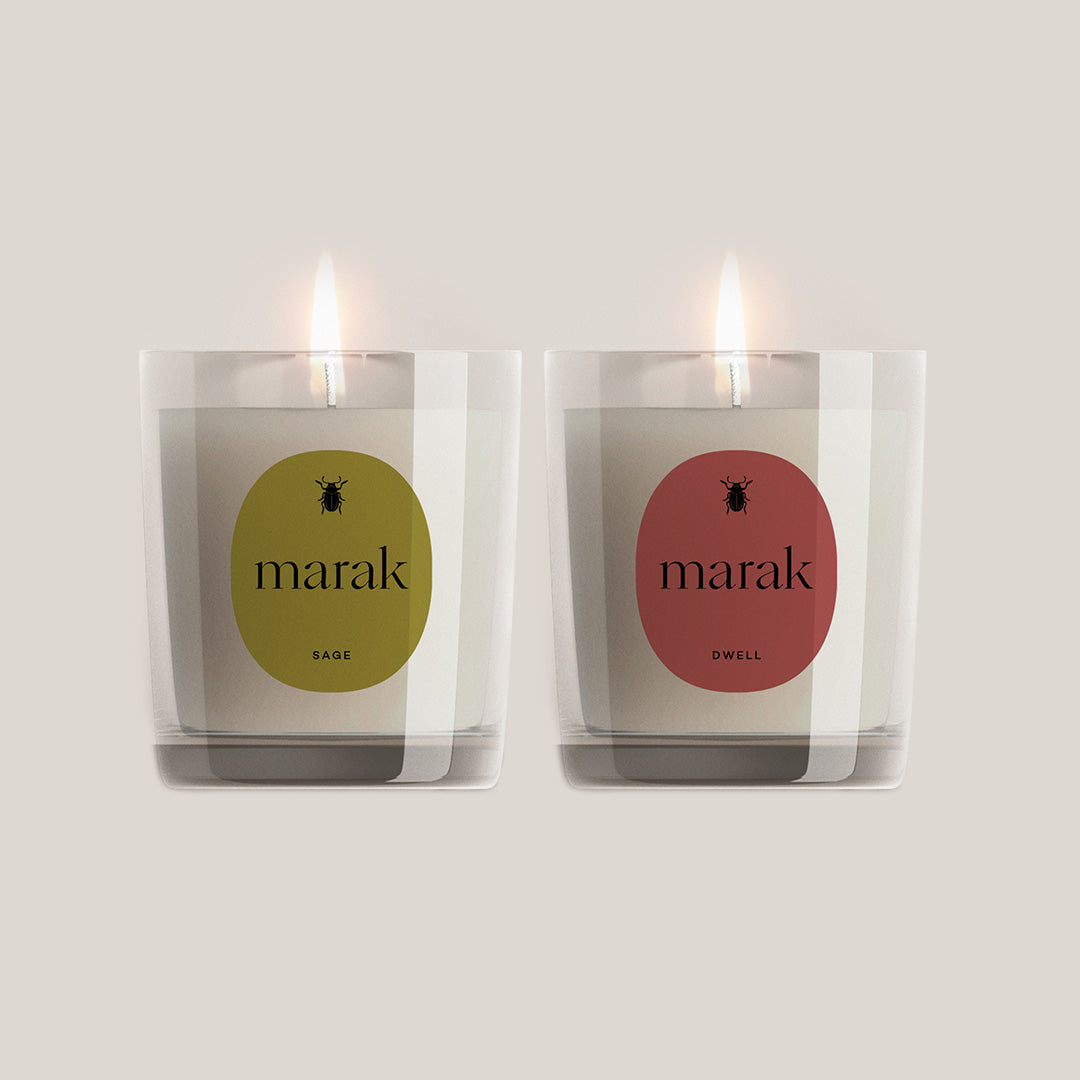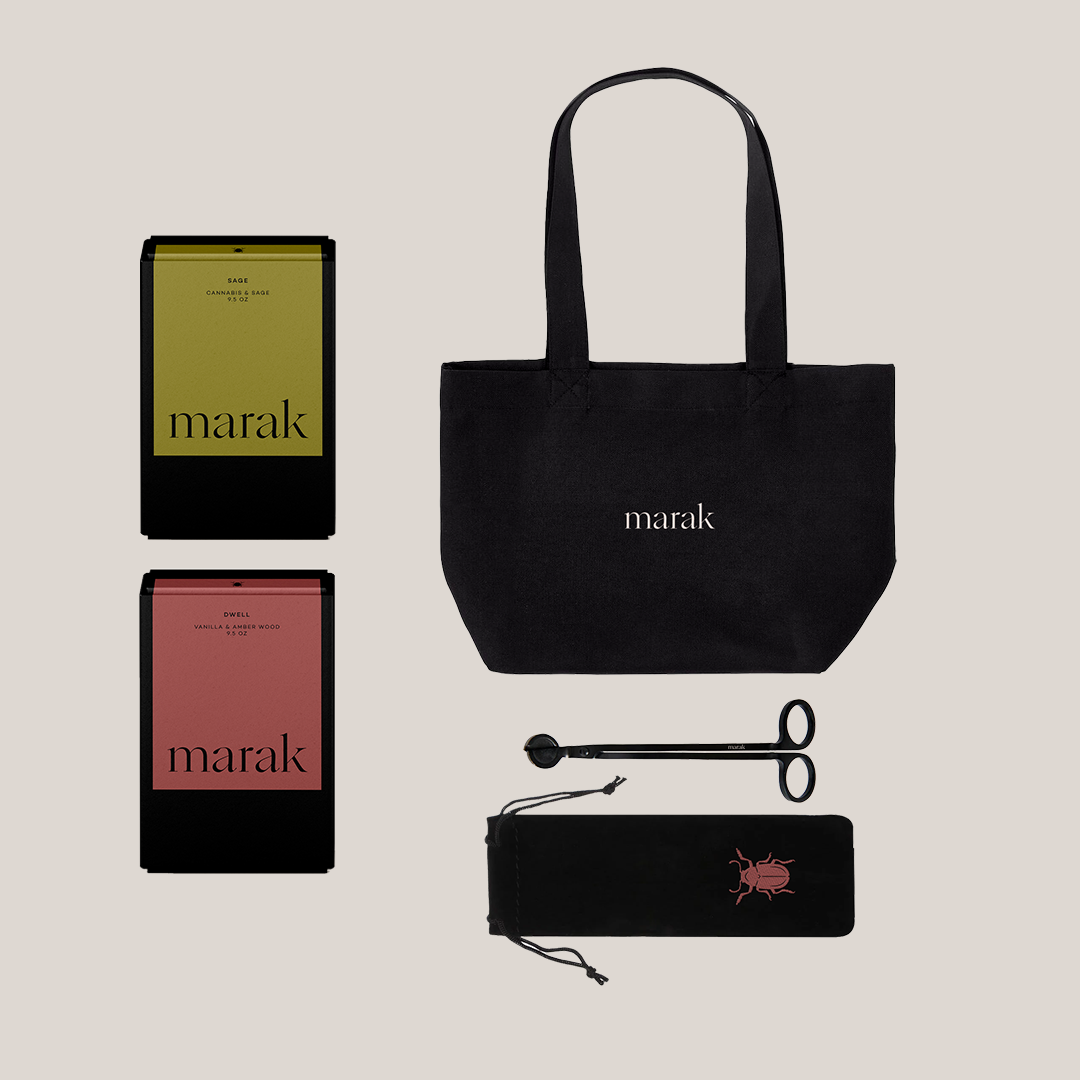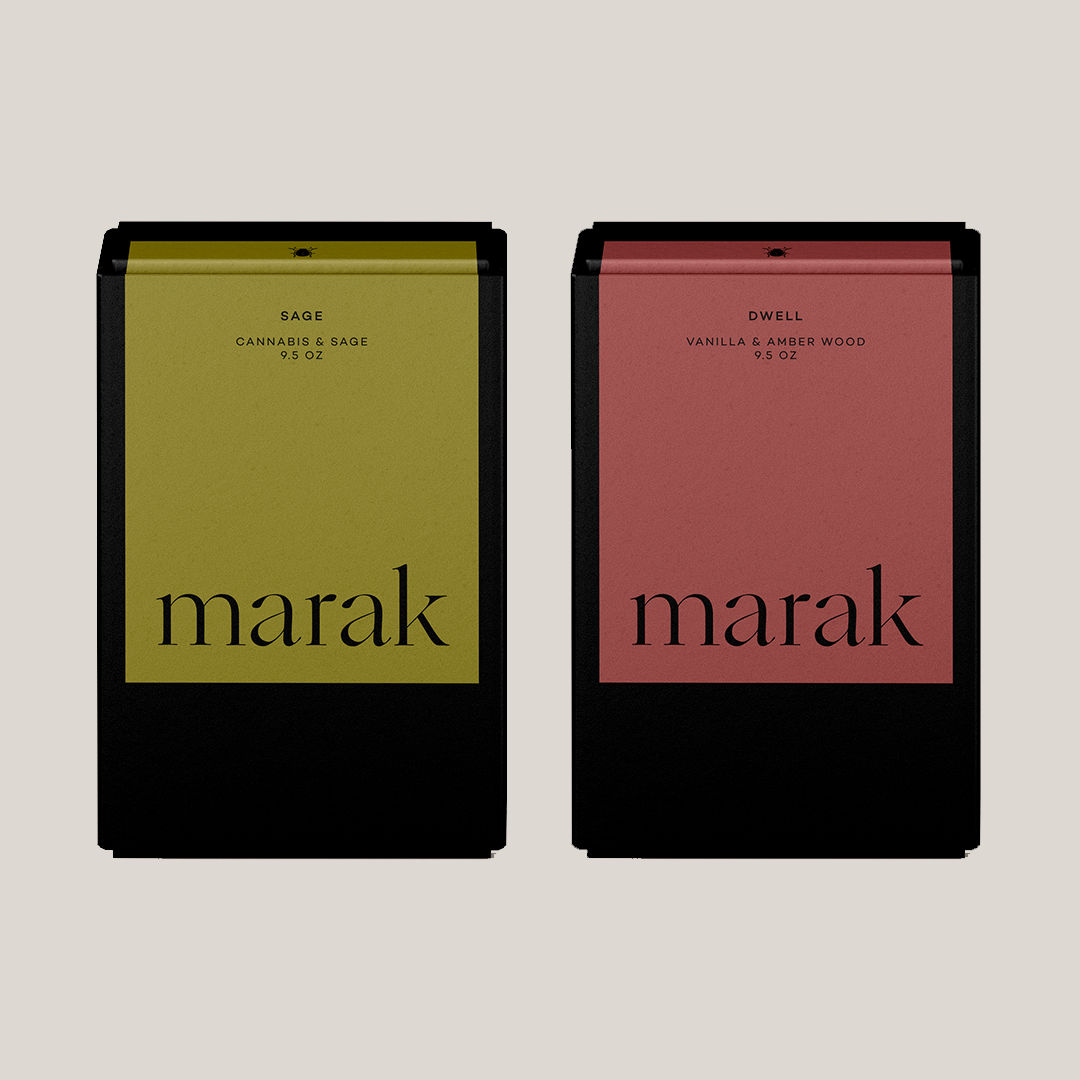 2 SCENT SET — DWELL & SAGE
Our Dwell & Sage set is cozy, cool and quintessentially holiday. Candles come ribbon-wrapped, with a branded wick trimmer and canvas tote. 
If this is a gift, and you'd like to include a note, please e-mail copy to kate@maraklights.com. 
DWELL: Vanilla Orchid | Amber Wood | Brushed Suede | Myrrh | Citrus Leaves | Tonka Bean
SAGE: Eucalyptus | Lavender | Cannabis Accord | Patchouli | Sandalwood | Texas Cedarwood

Signature wax blend 
Hand-crafted, soy-based wax blend
Made in the USA
Premium glassware, wick, and wax
Vegan and cruelty-free
Does not contain parabens, sulfates or phthalates

9.5oz each
Our Sage candle does not contain any cannabis substance or THC. It utilizes a cannabis accord - an oil with notes that create a smoky, nostalgic scent without the side effects.